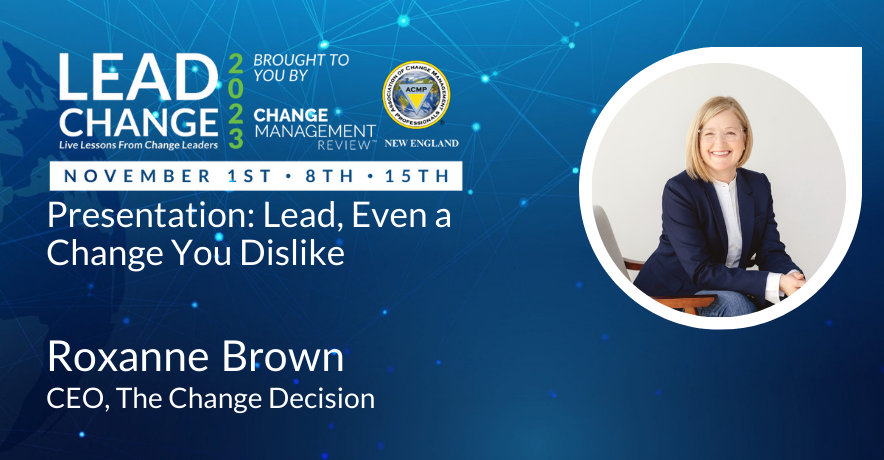 Lead, Even a Change You Dislike
We've all been there.
You've been given a task you don't believe in, or you have to make a decision you hate making, or a combination of the two.
So what do you do when you have to lead a change you don't like?
While you may not have complete control of the change decision, you do have control of your own experience and you certainly have a significant influence on how your people experience the change.
We'll go through a process to use when you're in this spot.
You'll learn how to work within the constraints of the situation to create the best possible outcome for the people you're leading.
This is a combination of Change Management practice and research Roxanne Brown has done on Joy at Work.
Joy doesn't mean rainbows and unicorns.
It means an employee's willingness to commit, participate, be accountable, trust, belong, act with cohesion, adapt, grow, demonstrate respect, and act with integrity.
You may already use a Change process to achieve the business goals of a business initiative.
You can go beyond the initiative's success and use the Change to improve the culture.
Learning Objectives / Takeaways for Participants:
Know with confidence how to take on the leadership of a difficult change that you may truly dislike and still deliver it in a way that builds the culture of your team.
Understand a straightforward method of managing change that can scale from something done in days to a change that may take months.
Explore how growing Joy at Work can make an organization's culture more able to take on the next change and the next after that in a positively reinforcing cycle.