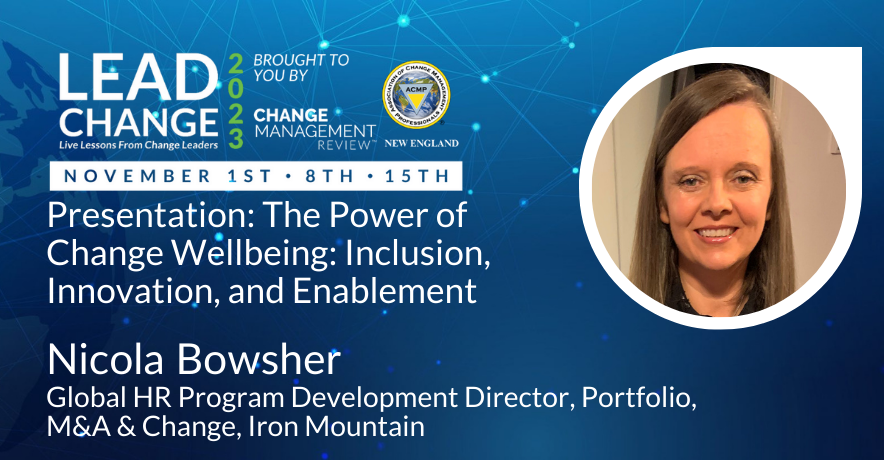 The Power of Change Wellbeing: Inclusion, Innovation & Enablement
When organizations intentionally address both wellbeing and engagement, the effects are additive and mutually beneficial for employees and business outcomes alike. (Gallup July-2022 Employee Wellbeing Starts at Work)
At a time, post-covid, where overall wellbeing is trending at an alarming rate, the traditional change model is not enough to ensure organizational/people success.
In this session about creating overall change wellbeing for your organization and employees, participants will be inspired and empowered to embed invigorating wellbeing components into change leadership plans.
Although the enablement resources and regional inclusivity model provided can be scaled to any size change, results are based on an exceptionally successful multi-phased global HR digital transformation program case study that created epic business and people results with their embracement of a global job architecture framework, workday position management optimization and evolved self-service/HR service center support model for 26,000 frontline/office employees across 50+ countries.
Learning Objectives / Takeaways for Participants:
Unleash the power of overall wellbeing (individual vs organization) to galvanize change behaviors
Leverage innovative tools to evolve enablement capabilities and accelerate success
Empower Regional Change Super Heroes for optimal inclusivity and diverse cross-cultural representation