Lead Change 2023 is proudly sponsored by: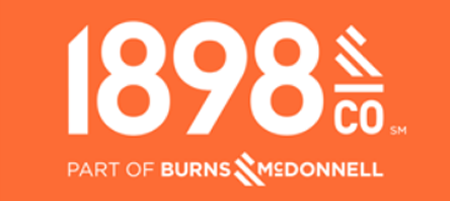 What You Gain @ Lead Change 2023
Here are just some of the powerful discoveries we've revealed about change management as a catalyst and driver in these fluid, uncertain times – look forward to even more at Lead Change 2023:

Traits of Agile Organizations and the Leaders Who Lead Them

Reinvention: How to Thrive in the 21st Century and Beyond

Virtual & Hybrid Teams, and Supporting Equalized Experiences

Flexibility vs. Control Leading Change in Distributed Workplaces

The Change Practitioner's Role as Organizational Coach

Decision-Making: Humanizing Data Analytics and Change Metrics

How Digitizing OCM Helps Leaders Make More Timely Decisions

Implementing Enterprise Change Management in Governments

Redefining Your Service Proposition as a Leader of Change

How Agile Change Practices Can Make Your Organization More Lean

Why in 2023, Behavioral Science Is Your New Best Friend

Harnessing the Power of Change: Making All Voices Heard

The "Change Arc" That Helps You Become More Change Capable

Enhancing Change Capability and Growing Stronger through Crisis

Creating Resilient, Opportunistic Leaders Who Welcome Change

And much, much more in this one-of-a-kind virtual change management experience!
Your Lead Change 2023 Benefits & Experience
As part of the complete Lead Change 2023 experience, you will enjoy:
Curated Sessions for You on Current Issues in the Change Management Profession
Get hands-on by attending our topic-based sessions, led by top change management practitioners who set the standards for our industry.

Live Sessions with Time for Q&A and Discussion After the Presentations
Through a combination of interactive activities mixed with Q&A sessions, you get the opportunity to ask the presenters your questions about your projects, your challenges, and your opportunities as a change management practitioner and leader!

Live Facilitated Networking Every Day of the Conference
Get to know others who, like you, are investing in success. Experience the CMR Factor (Clarity, Mastery, Relationships) firsthand!

Raise Your Value As A Change Practitioner And Leader
Gaining access means you will be the first to know about the latest in change management, especially valuable in these times.

Complimentary Viewing of Session Recordings & Access to Handouts
Can't make it to a live session? Rest assured, you won't miss a thing. Replays of the presentations will be posted in your Members' Area shortly after each session so you keep up to speed.

One Year of Access to the Recordings
You will not miss a thing, even if you cannot be live for every single session. Recordings will be loaded in the same members' area you join when you claim your ticket now.

Intimate Setting with Limited Number of Participants
Registration is limited to 75. This gives every participant the opportunity to get their questions answered and make their voices heard!
Your Lead Change 2023 Schedule
Once you claim your spot, reserve the following dates and times on your calendar:
November 1st, 8th, and 15th, 2023 (all Wednesdays)

8:00 AM until 12:30 PM (all Eastern time)
Here is the detailed agenda (to download the 3-page PDF, click here now):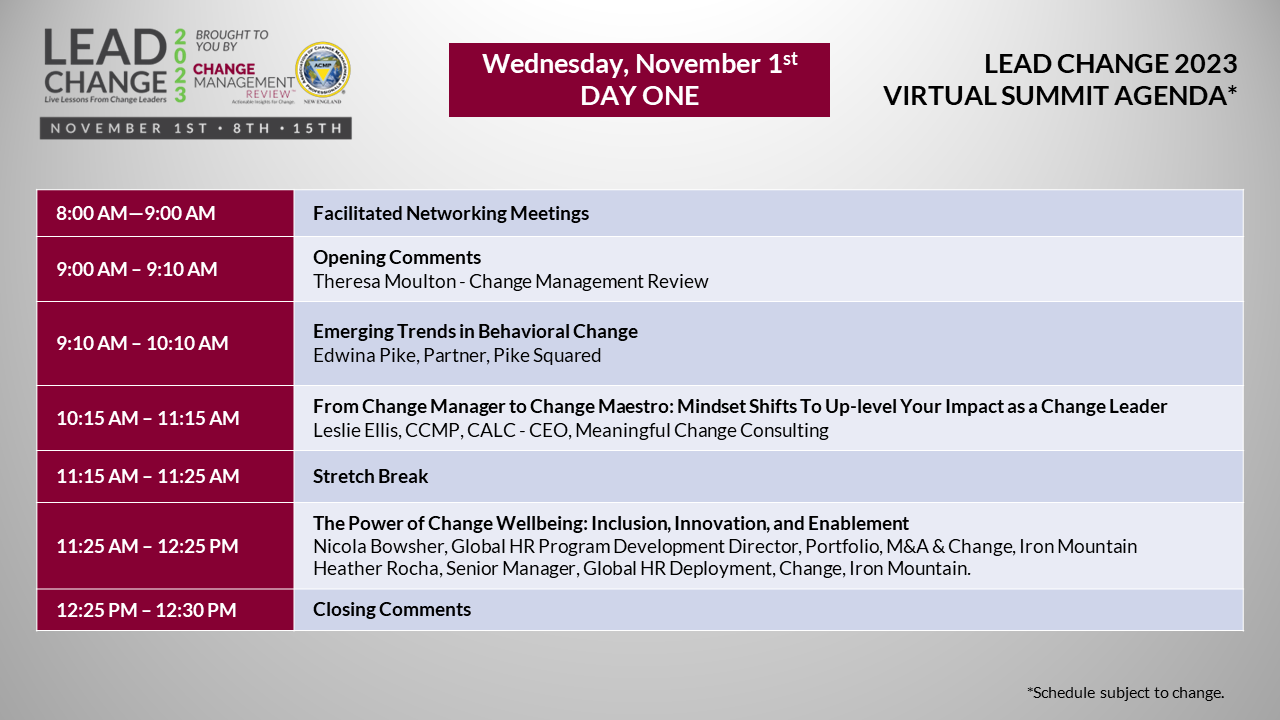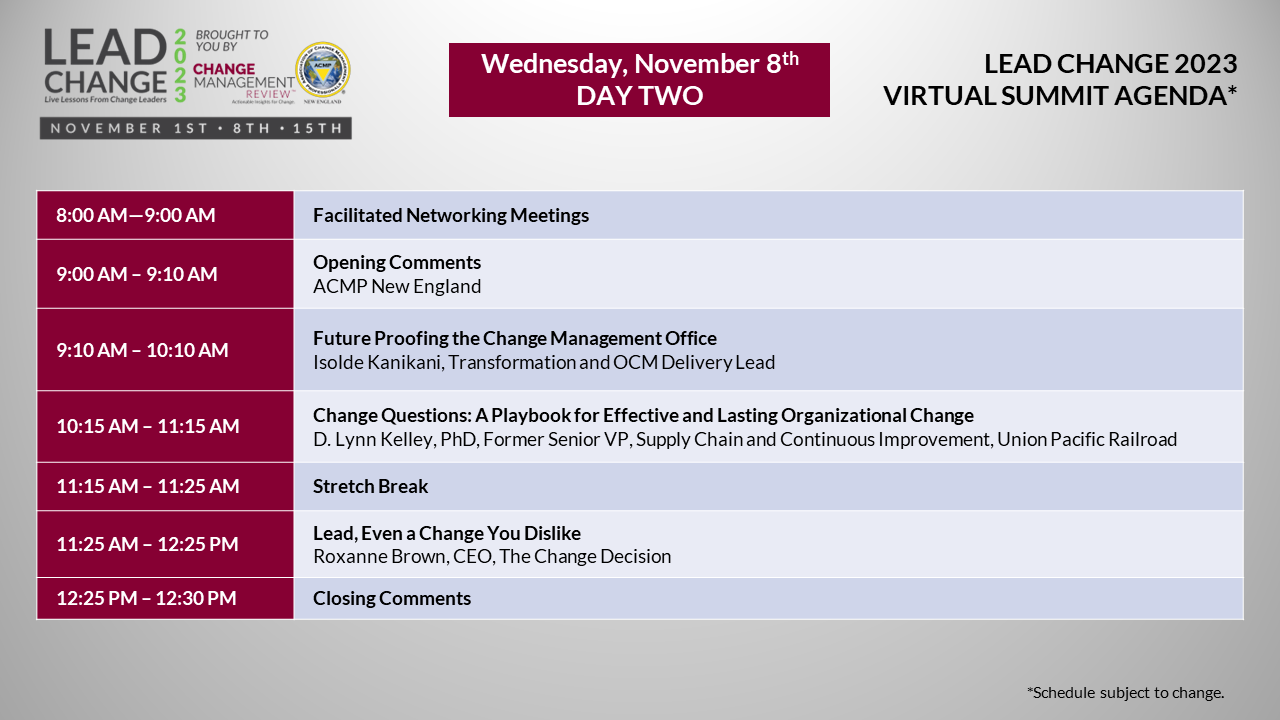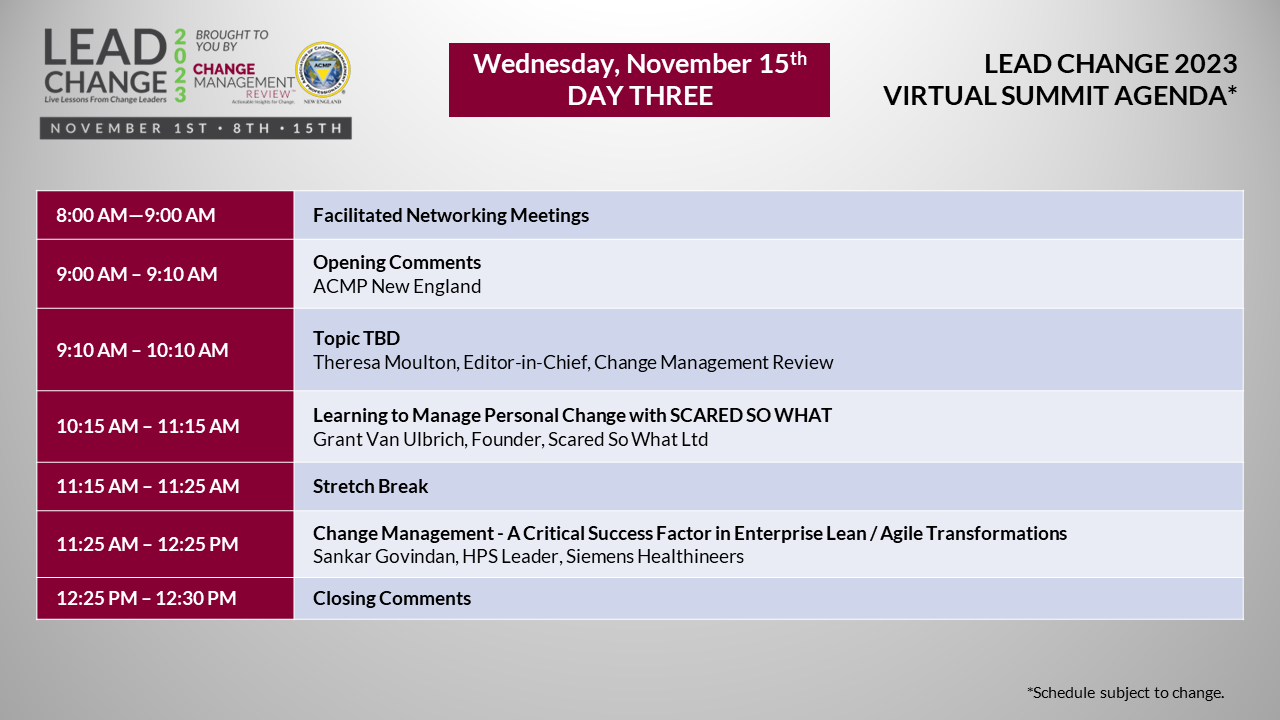 Meet Your Lead Change 2023 Faculty

Change Management Review™ brings together internationally-recognized leading Change Management leaders and practitioners, all in one place.
They're in your court to help you avoid weeks and months of frustration about learning what is important in practicing change management today, especially in these turbulent and uncertain times.
Click the images below to discover more about each faculty member and what you will gain when you join us:
Now Is The Time… To Lead Change in a New Way!
One of the top questions we've been hearing is:
"Why is signing up for Lead Change 2023 so important to change management professionals, like me, today?"
Even in normal times, our profession is fragmented and formalizing at different rates across the globe.
There is confusion about how to take part in professional development for those who have just joined the profession vs. for those who are in the mid-range of their career as a change management practitioner and leader.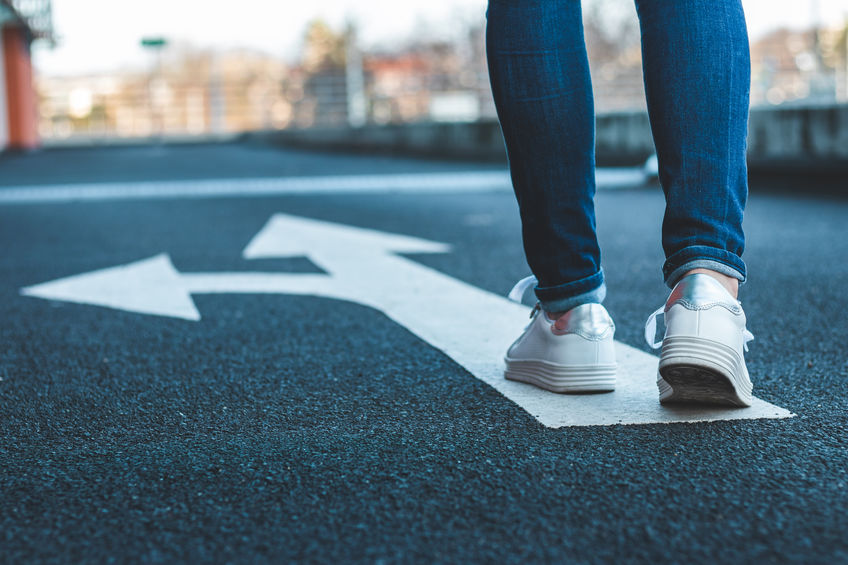 As we continue to find our way through unprecedented, unforeseen that has no end-date – but lots of variants – and into a world that has changed forever, following a clear and meaningful path takes on new importance and urgency.
Aside from formal certification training, there really isn't a tangible mode to learn more about what is going on and what works unless one attends a conference or an in-person seminar.
Lead Change 2023 is an inexpensive means for change management professionals, like you, to learn, grow, and understand the business world around you…
…from the perspective of the well-known experts and senior change management practitioners you will meet when you join us on November 1st, 8th, and 15th.

Claim Your All-Access Ticket Now – Super Early-Bird Pricing Available Today!
Before you click the green button below to complete your instant online registration for this virtual summit, please note the following.
Because the summit is interactive, in order to maintain high quality interaction, registration is limited to 75 – and we sell out every year.
As soon as you complete payment, you will be redirected to our exclusive Members' Area to set up your username and password.
Log in and be on the lookout as we will be sending your unique attendee links to log-in for the live presentations, via e-mail as we get closer to the start date.
Claim your ticket now, before all spots are filled.
CLAIM YOUR TICKET NOW: Just $149 USD (SUPER-Early-Bird Pricing Until Friday, October 13th at 5:00 pm Eastern)
$199 USD (Early-Bird Pricing Until Friday, October 27th at 5:00 pm Eastern)
$299 USD (Regular Pricing after Friday, October 27th)