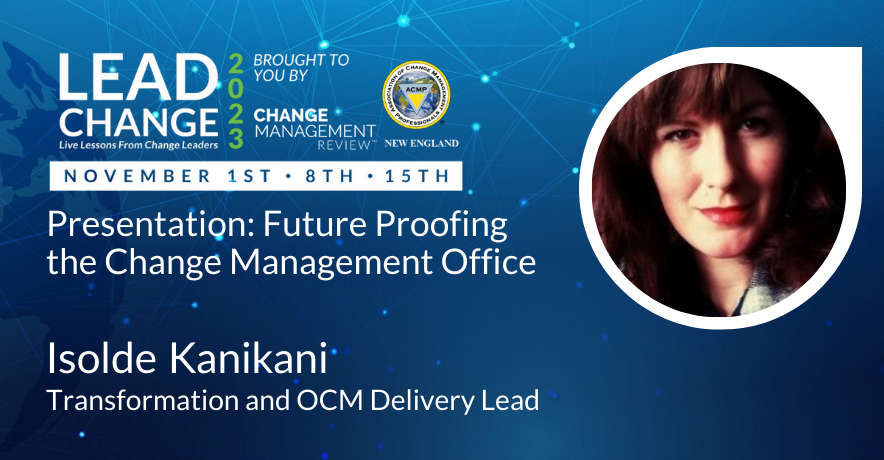 Future Proofing the Change Management Office
How can we future proof our Change Management Office's (CMO) so they support the VUCA times we live in?
What lies beyond simply becoming strategically tied to Business outcomes? Which is definitely a first good step!
This 100% interactive presentation explores a number of bitesized options that will leave any CMO delivering value and building organizational Change capability.
Looking at how we can align our CMO with strategic business goals.
Exploring the difference in approach created by aiming to realize organizational change maturity in place of Change Management maturity.
Both usually relying on some way to asses the as is state of maturity.
We will introduce the prototype model and framework for building change maturity in organizations to assist with this and the unification of all types of organizational change within one Diagnosis.
And last but not least, strategy enabled by holistically harnessing all types of change within an organization that continually feeds and updates the necessary structures that help govern.
Learning Objectives / Takeaways for Participants:
Bitesized takeaways that could be applied to any CMO
Aligning the CMO with Strategic business outcomes
Change Maturity vs Change Management maturity
Change maturity assessment tool and strategy
The strategic choices that come from operationalizing change.