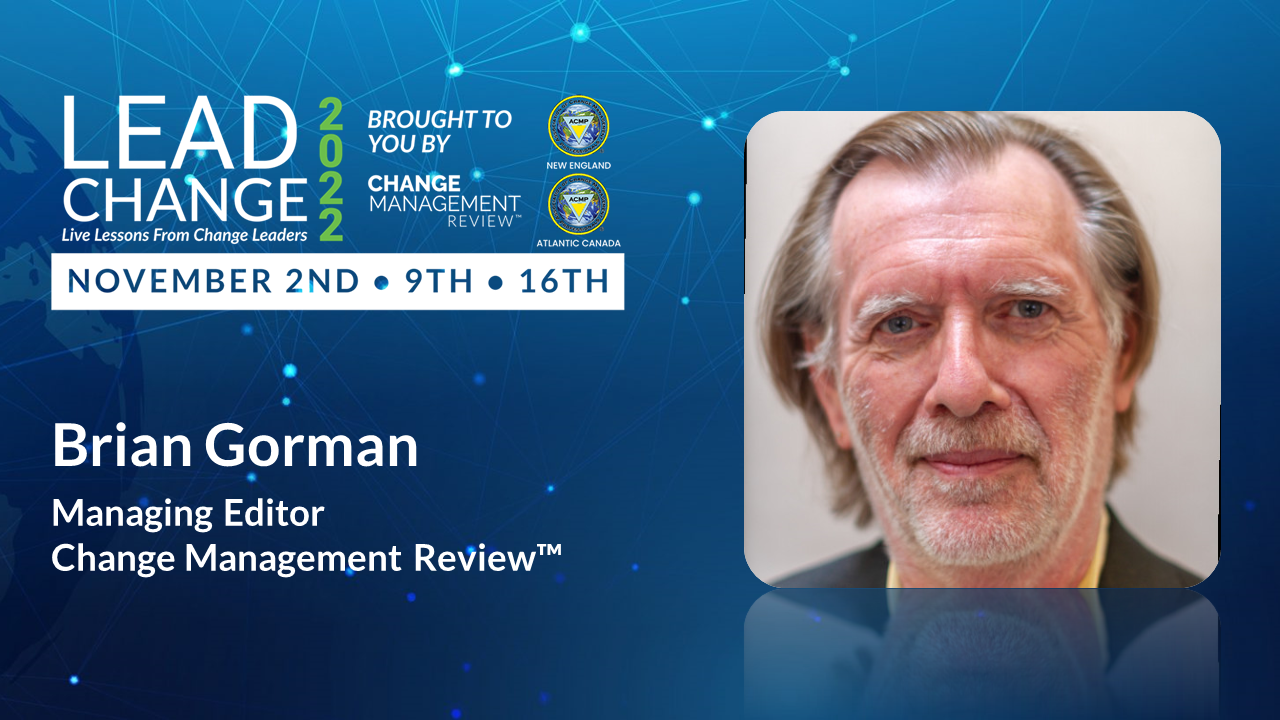 Lead Change 2022 Benefits
Co-Hosting with Theresa Moulton.

As a change management professional, what's most important to you?
Getting the latest and greatest to be had when it comes to innovative change?
Finding the solutions to your most vexing challenges as an agent and leader of change in your organization?
Networking with your peers from around the country – and all that benefit that entails?
All of the above?
Then make your plan to log in and join us!